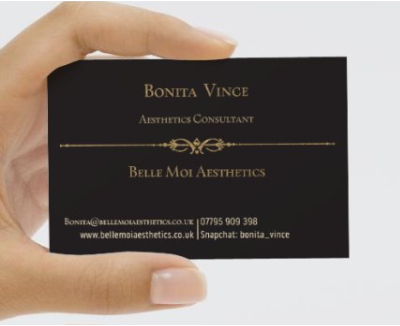 Our Approach
Here at Belle Moi Aesthetics we specialise in medical non-surgical cosmetic procedures, primarily dermal fillers, botulinum therapies ('botox'), and facial peels. Our clinics are only run by fully qualified nurses and doctors with a special interest in facial cosmetics. Our goal is to tailor a package to suit your personal needs so please get in touch to arrange a consultation.
Bonita Vince
BN Hons
Director, Cosmetic Consultant, and surgical nurse
Bonita holds a 1st class honours degree as a nurse, has extensive experience in emergency medicine, trained in clinical aesthetics on Harley Street, and now divides her time between acute surgical nursing and Belle Moi Aesthetics clinics.
Dr Nick Richens
BM BCH Hons Oxon MRCPCH NLS APLS ALS ATLS
Director
Nick trained in medicine at Oxford University. He has received surgical training in ear, nose, and throat and plastic surgery at the John Radcliffe Hospital, Oxford. He has also trained in emergency medicine, a range of surgical specialties, and paediatric medicine. He currently divides his time between adult anaesthetics and Belle Moi Aeshetics clinics.
Margaret McKeon
Maggie is a clinical psychologist with a vast array of experience with psychological disorders including body dysmorphic disorder.
Do get in touch
For more information about the services that we offer and to begin tailoring a package to suit your cosmetic needs, do get in touch!